Winter are times when extreme cold temperatures overtake the atmosphere. During such times, there have proved to be two types of travellers; those who seek warmer temperatures and those who gather to enjoy such times and make them memorable. The US is a vast country with diversified climatic conditions hence it has various places to spend your winter.
Those who enjoy the cold temperatures and wants to celebrate it may use that opportunity to move to snow capped regions of their choice. It is during that time that those travellers get to engage in fun activities such as skiing, snowboarding and snowshoeing.
Those who seek warmer temperatures and escape from the extreme cold temperatures that accompanies winter may move to warmer places and also get to have a great time by sunbathing, surfing and kayaking. They may also have discounts and on hotels, tourist hotspots and restaurants that are a whole lot more expensive and busier during summer.
Some of the five best places to visit in the United States are:
1. Miami Florida
Winter vacations are always cold times and for those running away from the extreme weather, the clear water beach Florida is the place to go. The warm temperatures of Florida gives one an open arm embrace. The sunshine along its beaches are good for sunbathing and basking and would easily make one forget the worries of cold temperatures back at home.
In the vast ocean, various fun sports such as surfing, kayaking or even stand up paddle boarding makes the vacation fun filled and commemorable some days to come. The white sand beaches also help wipe off the memory of the winter snow you are probably fleeing from.
Florida is exceptional for its affordable priced vacation rentals, closeness to the city enhancing downtown nightlife and easening shopping.
Airbnb rentals are also available.
2. Hawaii island
To have an adventurous winter vacation, another place to visit is the island of Hawaii.Its warm tropical temperatures and the lava from Kilauea in Hawaii Volcanoes are the perfect ways to help winter travellers warm up.
From the fiery glowsat night to hiking to where lava flows over the ground and watch it flow into the oceans makes one have a wonderful reason to commemorate such moments.
Apart from the lava the island has waterfalls which provide a wonderful scenery and a beautiful place to swim at the bottom of the waterfall. It also has uniquely beautiful beaches with black and green sands.
The last beautiful adventure of the island takes place at the marine sanctuary in Kealakekua Bay. It normally called snorkeling where tourists are shown a wonderful glass view of marine animals.
3. Lake Tahoe, California
Lake Tahoe in California is a home to numerous ski resorts and an ideal place to spend Christmas time with family and friends. When in lake Tahoe you get to watch skiing by booking a resort by the South shore of the lake.
When interested in watching a peaceful wilderness experience you stay booked at the west or north shores.
When in lake Tahoe, you can enjoy hot springs swim at the Grover Hot Springs State Park. Tourists are also offered the airbnb rentals
4. Yosemite national park
Yosemite national park in California is an ideal place parked with frozen waterfalls, frazil ice, a snowy reflection, frosted coated trees and a white blanketed valley.
It is an ideal place for fun sports such as skiing, snowboarding, stargazing, snowshoeing and zip lining. In the park the Half Dome Village provide heated cabins and tent cabins.
5. New York City
You need a place to visit during Christmas? New York city is the place. New York is docked with various music venues, sporting events, the Rockefeller Center Christmas tree and various shopping malls.
Additionally it has various motels and places to lodge in with spacious rooms perfect for families. New York city abounds with airbnb rentals.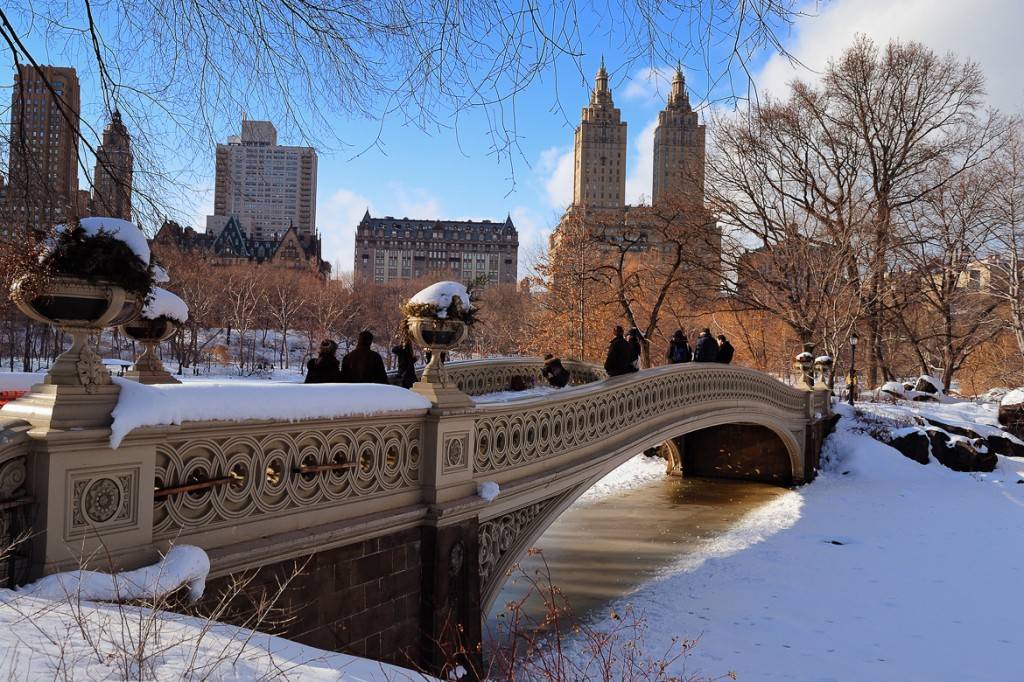 The five places ensures that both groups of winter travellers get a place to enjoy this festive season. All are exciting and entertaining so choose and enjoy with family and friends.